Do You Know Where You Are Headed?

If you were getting on an airplane, you most likely want to know where you will land. You would also want to know how to prepare for your trip, what to bring with you, how to get there, and what to expect when you reach your final destination.
The Spiritual Path is called a "Journey" for a reason. It is intended to be a clear path from where you are to a final destination. The teachings help us navigate the path so we may avoid obstacles, stay on track and arrive as the final destination as quickly as possible.
In the past, most sincere spiritual seekers would learn directly from one primary teacher. That teacher would verbally instruct the student to understand and navigate the path. This ensured focus and clarity along the path.
In modern times, books and the internet are a quick source of information, but they usually offer only one piece of the puzzle at a time. Plus, it can be hard to separate the misinformation and half truths from correct teachings and valuable information.
Without understanding the context for the information and how the pieces fit together, one can be left confused, overwhelmed or even "confidently" walking in the wrong direction.

What every modern seeker needs instead is a clearly focused overview of the Spiritual Path to ensure their efforts and understandings are actually serving the process of Spiritual Awakening.
They need answers to foundational questions, like:
Where is the Spiritual Journey taking me?
What is the true purpose and goal of the Spiritual Path?
What should I know before I begin or continue the journey?

What will I experience along the path?
What are the common obstacles and how can I avoid them?
How can I measure my spiritual progress?
How do I integrate my spiritual path into my daily life?
The answers to these questions form a foundation and context to the entire process.
If you don't know the answers to these questions it can be challenging to make consistent progress. Lack of clarity creates confusion, hesitation and inconsistent results.
The Spiritual Awakening Roadmap Course was created to help answer these questions. It will help give you the clarity you need to:
Confidently step forward on your spiritual path

Create a focused practice that will accelerate Spiritual Awakening

Experience a deep embodiment of Spiritual Truth

During the 4 Lesson Course, you will:
Get clarity on the final goal and purpose of an Authentic Spiritual Path
Experience the #1 Essential Core Tantric Practice that is the foundation of all practices
Discover the 3 Stages of Awakening according to classical Tantra
Clear up common misperceptions about Tantra and Spirituality, so they won't block your progress

Explore the 4 types of Karma and how they relate to the Tantric Path
Understand the main obstacles on the Tantric Path, and how to overcome them
Discover why Tantra Yoga is the best path for most modern seekers
,
and how Tantra differs from other Spiritual approaches
Explore the Mysteries of Shiva and Shakti, and how they relate to Spiritual Awakening.

Clarify the distinction between Spiritual Awakening and Personal Transformation
Learn how the 4 Stages and 12 Gateways of Tantric Transformation support the process of Spiritual Awakening
This powerful course will help you:
Align yourself with the path necessary for self-realization and recognition of the Divine
Create congruency between your spiritual path and daily life so that you experience the sacred in the mundane and it all streams together
Discover how to take time for yourself and your practice, even when you are busy with work, home life and balancing daily tasks, and it seems like there aren't enough hours in the day.
Gain perspectives to stay focused on evolving and devotion to your practice
Connect with people with similar spiritual interests and ensure your spiritual path is helping you deal with life challenges
What Other Say About Working with Jeff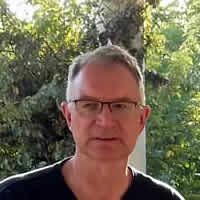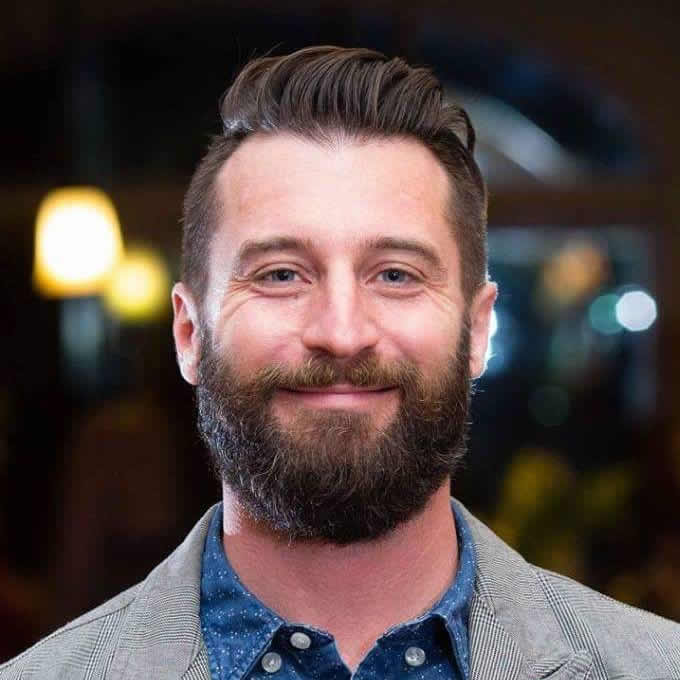 Life Changing!
My life has been a Spiritual Path from very early on. The understanding and expanded awareness given through these 6 classes has been very impactful in my day-to-day awareness. I have been able to release and relax even more into life as it is, without forcing or trying to change anything or anyone, including myself! My understanding of Tantra has grown exponentially, from 0-100 in just a very short time. Tantra delivers a framework and conceptual understanding that can be shared with anyone regardless of place on the path or off the path which produces personal results, as well as greater growth and awareness of the sacred nature of all of life. Life changing!
Kate Will
- Pre-School Teacher, Yoga Instructor, Ayurvedic Practitioner
I feel fortunate to be your student.
I have been having a truly amazing experience on the spiritual path, and have witnessed my sensitivities to subtle energies growing as I move with increasing awareness. I would also like to express my gratitude for what I have already learned and experienced with you. You have been both effective and a pleasure to learn from as a teacher and I feel fortunate to be your student.
Swami Dhyan Tilopa
- Atlanta, Georgia
I felt a connection to a higher essence that was beautiful.
Thank you! This was an extraordinary experience for me. I am still trying to find words to describe what happened to me that night. I felt a connection to a higher essence that was beautiful. Thank you for having a group like this. I wish the whole world were ready to connect like this. It would be a completely different place.
Roz P.
- Austell, Georgia
I learned to trust and see the goodness in things I was afraid of.
I was skeptical if it would be effective, but the experience changed my perception. Jeff helped me recognize that I had a self-defeating relationship with the universe. He taught me how to pray. How to view my suffering. How to navigate a difficult emotional storm that had me in its grip. I learned to trust and see the goodness in things I was afraid of.
Jeff is an excellent astrologer and teacher.
Jeff is an excellent astrologer and teacher. He combines great technical skill and understanding with a lot of compassion for his clients. I highly recommend him.
Sam Geppi (Sadasiva)
- Author of "The Ascendant" and "Yoga and Vedic Astrology". Founder of the American Academy of Vedic Art and Science.
I gained confidence. Peace. Grounding.
I was in a place in my life where I needed support through grieving - life as I'd known it was dying, and I needed support to create something new. The key takeaway in my work with Jeff was the realization and visualization of my full, authentic self. For years of my life, I have felt out of place in my 'bigness', and I have attempted to shrink to make others more comfortable. Jeff challenged me once to reinvent myself, and the possibility to do so began on the day that he helped me to see who I am as a spiritual being... I gained confidence. Peace. Grounding. And the increasing bravery to be authentic, no matter how it effects other people. I recommend Jeff's work for any person ripe with the desire for change.
Ama McKinley
- Advertising Professional. Dallas, TX
Real, practical and powerful steps to find balance...
Jeff has supported me in many ways. First, through explanation of my astrological makeup he's helped me understand more about myself and how I show up in intimate relationships. He highlighted a few areas in need of improvement and provided me with real, practical and powerful steps to find balance in these areas. And they've worked. I'm currently enjoying the most significant intimate relationship of my life.
4 Lessons (90 to 120 minutes each)
4 Lesson Summary Handouts
Guided Meditation and Healing Practice Audio Downloads
Lifetime Access to the Course
Non-Member Tuition: $95
Member Tuition: Access Included

Level: Foundational

Setting: Online/Virtual
Course Length: Approximately 8 hours
Expected Completion Time: 90 to 120 minutes per lesson. Recommended as 1 Lesson per week.
Who Should Take This Course?

Sincere Spiritual Seekers
Get a Clear understanding of where the Spiritual Path is taking you, and how to accelerate your Spiritual Awakening
Discover how Tantra Yoga is connected to the Process of Spiritual Awakening.
Anyone Committed to Inner Transformation

Explore how the practices and teachings of the Tantric Spiritual Path create a process of deep personal healing and inner transformation that exists within the process of Spiritual Awakening.
About Instructor
Ratings and Reviews Login
Accessing this course requires a login. Please enter your credentials below!